New York Fashion Week is a semi annual event held each year in LA and New York City. After years of researching the latest in Street Style Brands and new designers coming out of the woodwork, The Jack Show is honored to participate in this year's New York fashion week September 6th through the 14th 2017. As you all remember we lost one of the greatest minds a little over 10 years ago, the great Gianni Versace. His style and creativity lives on even more today because of the love from other designers the buyers and the public.  However there is no doubt that this could have only been achieved through the dedication of a loving sister.  Donatella Francesca Versace is an Italian fashion designer and current vice president of the Versace Group. Some say when Gianni passed that Donatella took the reigns and helped launch Versace into the great brand it is on behalf of her beloved brother. She refused to let his legacy dim.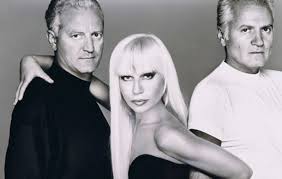 Another great topic this year is the design initiative that has reignited fashion creativity in Italy.  Once known as the most influential city of fashion had lost it's reputation for innovative fashion design. Condé Nast CEO Charles H. Townsend created a
partnership in 2013 with five premier Italian universities to create an academic scholarship
program. Designed to develop the next generation of Italy's artistic communities, the scholarships benefit students in disciplines that are celebrated by Condé Nast's brands fashion, film, art and journalism. The five university partners will work with Condé Nast editors Anna Wintour (Vogue), Jim Nelson (GQ), Graydon Carter (Vanity Fair), Stefano Tonchi (W) and David Remnick (The New Yorker), to select the program's students.